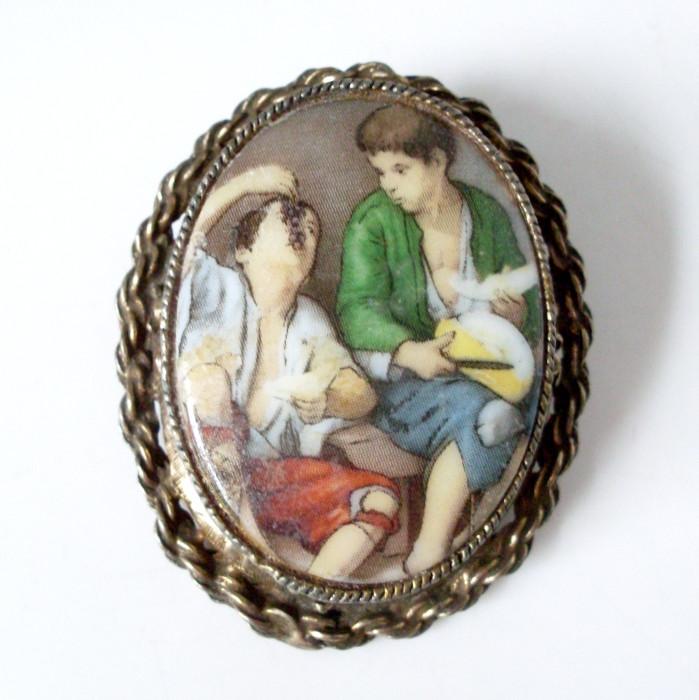 Vintage Collectibles & Jewelry
Vintage Painting Porcelain Brooch Framed Cameo Boys Eating Fruit
This fabulous brooch features an oval porcelain cameo with the image of two boys eating fruit. The image is printed on the porcelain and comes from a Renaissance era painting by Bartolome Esteban Murillo. The porcelain is surrounded with an ornate gold tone metal frame.
This brooch also has a bail attached to it so you can wear it as a necklace as well.
Measures: 2 1/8"(5.40 cm) x 1 3/4"(4.45 cm)
Condition: In very good vintage condition. The surface has some tiny air bubbles.