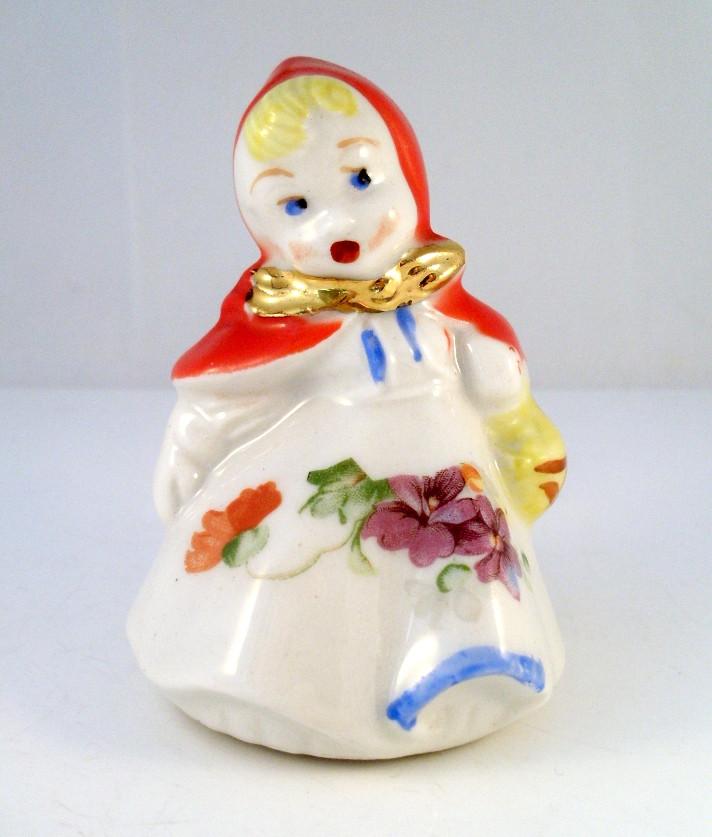 Vintage Collectibles & Jewelry
Vintage Hull Little Red Riding Hood Single Salt Shaker Purple Flower
A beautiful piece from Hull's Little Red Riding Hood series. This little lady has a cute doll face with dark blushing cheeks. Her dress features a single red poppy and purple pansy flower decal.
There are 3 pour holes and the wooden stopper is intact.
Condition: In very good vintage condition; there is some light wear to the flower decal. No chips, cracks or crazing.
Measures: 3 1/2" (8.89cm) tall
Marks: Pat. Des. No. 135889
**History**
By far the most popular line to come from the Hull factory was Red Riding Hood. The figural cookie jar was produced first in 1943. This piece proved so popular that other Red Riding Hood items followed: banks, butter dishes, creamers, pitchers, salt and peppers, even teapots. Red Riding Hood figurals continued production until the mid 1950s.