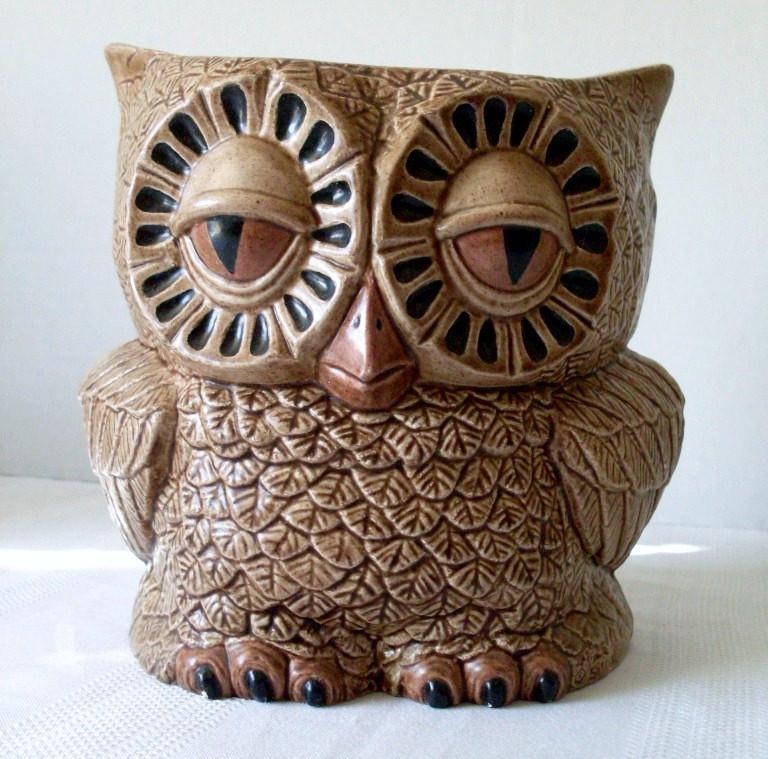 Vintage Owls
Vintage Owl Planter Aztec Style by Sittre Ceramics
This stylish owl planter would make a great addition to any decor. He is tan in color and features a distinct "Aztec" style. He has sleepy eyes and the image is repeated on both sides.
Condition: He is in good vintage condition but he does has a large chip on his beak on one side. He also has a few tiny chips on his feet and one on his eye. He has been used as a planter.
Measures: 6"(15.24cm)H x 6"(15.24cm)W
Marks: Mold is by Sittre Ceramics but it looks as though it was decorated by an individual. The bottom has a hand carved inscription "Nancy's Baby's Baby"